This week's assignment from The League is . . . Hake's Auction Shopping Spree!
I've gained access to the Wayne Family bank account and gone on a shopping spree at Hake's! Well . . . not really but, it certainly is fun to think about. Anyways, here's what I would buy:
Bob Kane signed, limited edition Batman lithograph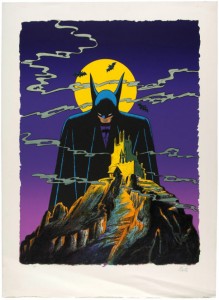 I know, I know. Big surprise. This is just WAY too cool to pass up though. Would love to own a Bob Kane signed piece some day. Starting Bid: $300
'Marvel Team-Up' #52 Original Art Page by Sal Buscema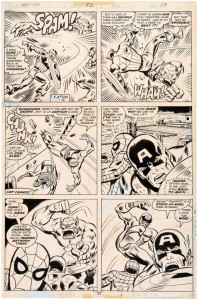 Another awesome comic piece by a Marvel legend. I've been drooling over original art for years. Hope to own one or more pieces at some point. Starting Bid: $300
'Steamboat Willie' Mickey Mouse production drawing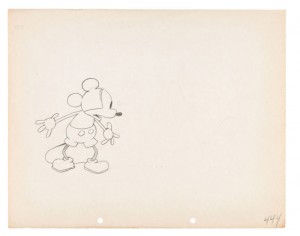 This a slight departure from the comic book theme but, I happen to love the old Disney cartoons. This is a piece of history, as far as I'm concerned. Starting Bid: $1,000
'Super Powers' lot of figures and case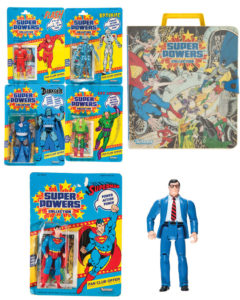 I've actually never owned a 'Super Powers' figure but, I've always thought they were pretty cool looking. This is a great set. The figures are in great shape and it includes the case. Starting Bid: $200
'Teenage Mutant Ninja Turtles' carded original series action figure lot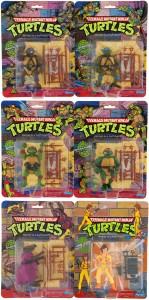 This is just stunning. Not only to have all these series 1 TMNT figures but to have them on card and in such great shape. I had a Leo from this series (my fav) but, would love to own the whole group. Starting Bid: $100
Batman 12.5″ Magnetic Variant boxed Mego Figure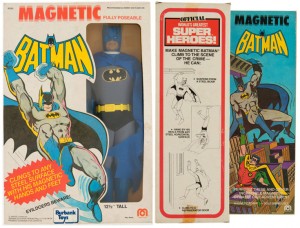 This is actually pretty sweet and something I've never seen before. It's a Batman Mego figure that you can hang off metal things, with the magnets in his hands. Too cool! Starting Bid: $100
Xavier Institute Class of 1994 10k Gold Ring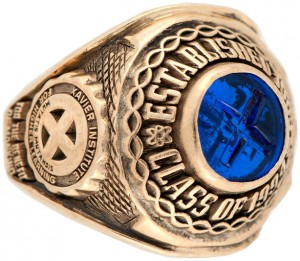 I think this is just awesome. I love comic book merchandise that subtly makes some comic book character / place / etc. seem real. Starting Bid: $300
'King Kong' framed reproduction three sheet movie poster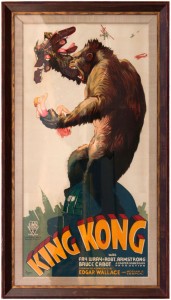 Even though this is a reproduction, this poster is too awesome. I'm a big fan of the 1933 King Kong and have been watching it since I was a kid. This poster is about 7 feet tall. Starting Bid: $500
Various CGC Graded comics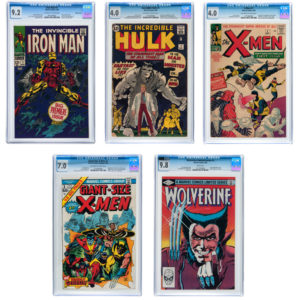 Five classic issues here, all in decent to good shape and CGC graded. Would love to have my hands on these. Includes:
The Invincible Iron Man #1 – Starting Bid: $700
The Incredible Hulk #1 – Starting Bid: $2,000
X-Men #1 – Starting Bid: $1,000
Giant-Size X-Men #1 – Starting Bid: $300
Wolverine #1 – Starting Bid: $100
And that's it. Pretty decent haul 🙂 . Let's see what everyone else bought!