So, it's been a while since I've posted. What can I say, I'm a busy guy and I don't always have interesting stuff to talk about. That said, I was able to catch the 'Gotham' premiere this last Monday. I had some specific thoughts on the pilot episode and figured it would be a good reason to post.
Overall, I thought it was a good start. Not great, but definitely good. The camera work is stunning. To me, Gotham (the city) felt convincing, which I think is saying something for television.
Now, on to the stuff I didn't like.
I'd like to see the dialogue tightened up. Some of it just felt unrealistic. A stand out for me was the whole 'there will be light' speech, which (in my opinion) felt really forced. This ties directly into my next point.
Some of the acting was a little over the top for my taste (I'm looking at you Penguin).
Alfred. Alfred just feels wrong. I'm not exactly a fan of the look they gave him. He's taken the whole thick English accent thing to another level (I could barely understand him sometimes). And he is kind of a dick. Like an unlikable hardass. From him prodding at young Jim Gordon to him yelling at Bruce, he just feels REALLY out of character.
Maybe I'm imagining this one but, are they suggesting that Barbara Kean and Renee Montoya used to be romantically involved? And if so, why?
The mustache. I've been following the development of this show from the beginning and I've known for a while that Jim would not have a mustache (at least not at first). I've tried to get over this but, after watching the pilot, this seems like a mistake. I look at Ben McKenzie and I see an aspiring young detective. I don't necessarily see Jim Gordon. I couldn't help taking to Photoshop to rectify this issue …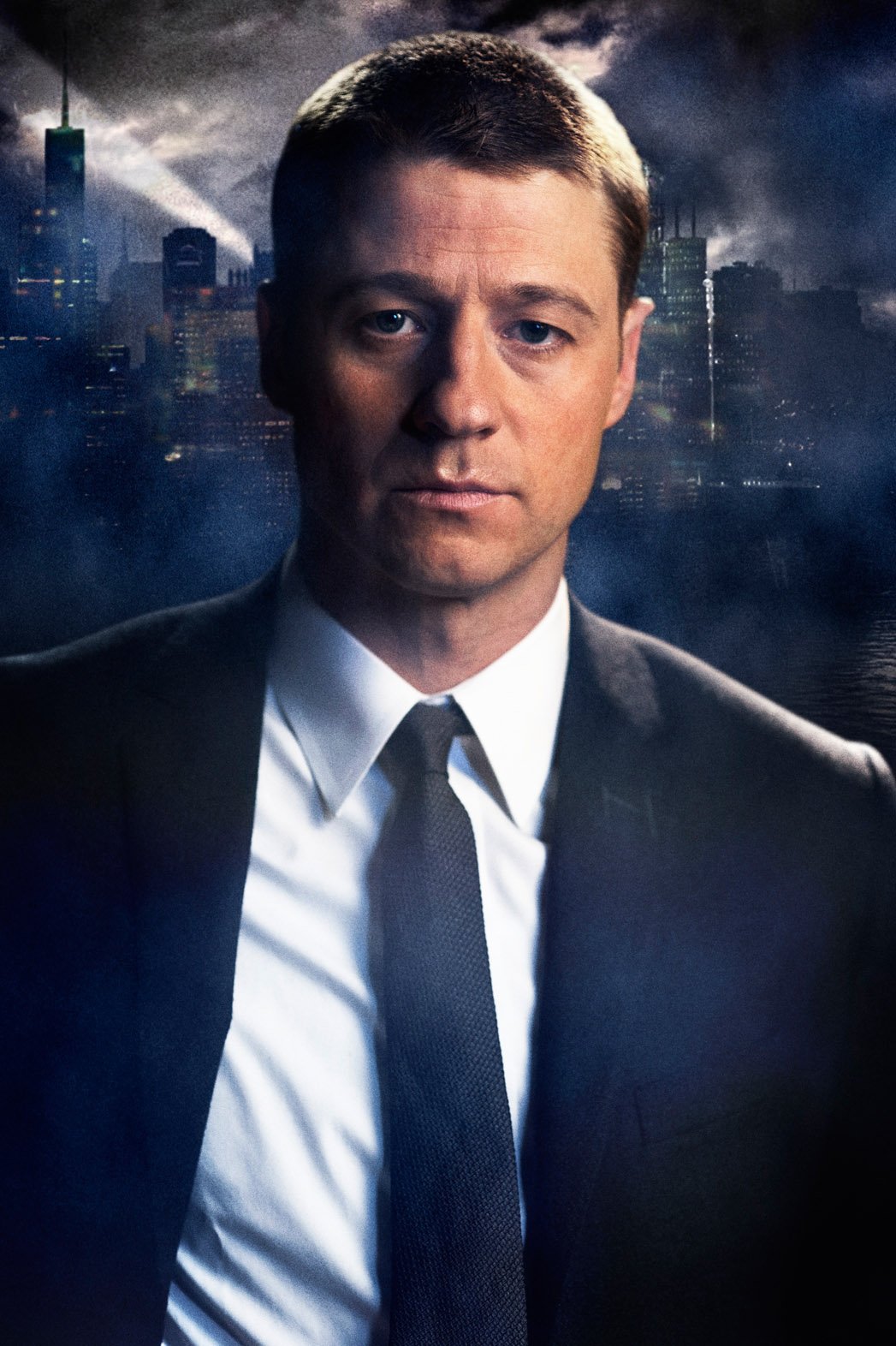 Like I said, overall, I really enjoyed the first episode. I just hope things get tighter, that's all. And for the love of God … bring back the 'stache.